IDoYoga Founding Members/Organizations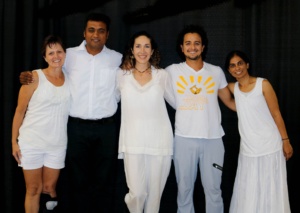 Dr. Hetal Nayak (830) 534-9683   SEWA International, Co-ordinator – SA Chapter
Maggie Grueskin (210) 737-4181   Ekam Life / Lifestyle Medicine Global Alliance
Trinabh Shukla (210) 544-6904    Hindu Swayamsevak Sangh, Secretary – SA Chapter
Carlos Gomez (210) 429-4136       Yoga Day US Foundation, Founder
2018 Planning Committee Chair:
Shari Miller- Gaiennie (210) 380-8757   Yoga Seva Institute, Owner
 Advisory  Board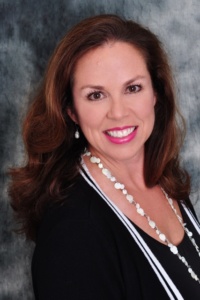 Mary Ullmann
Mary Ullmann Japhet has been on the staff of San Antonio Sports since 2001 and is the Senior Vice President, Communications & Community Engagement. Her more than 25 years of experience in television news, advertising, video production and public relations have helped the nonprofit San Antonio Sports become one of the nation's most highly respected sports commissions. With a mission to transform our community through the power of sport, San Antonio Sports works daily toward its vision of healthy kids, places to play and events that impact.
A former news anchor and reporter for KENS 5 in San Antonio, Mary's career also includes work in Los Angeles as a reporter and producer for several television entertainment news programs. She was director of advertising for the U.S. Olympic Festival-'93 in San Antonio, followed by positions with a local ad agency and was co-owner of a media production company.
Today, Mary oversees San Antonio Sports' marketing, communications and youth departments and is the nonprofit organization's primary spokesperson.  She is a past-chair and current executive committee member of the Mayor's Fitness Council, and serves on Excel Beyond the Bell's engagement committee, the City of San Antonio's Comprehensive Plan Advisory Group, Humana's San Antonio Health Advisory Board and on the board Trinity University's Spurs Sorority Foundation. She is also on the planning committee for the Trinity University Women & Girls Leadership Summit. In 2014, Mary was inducted into the San Antonio Women's Hall of Fame, and she was named the Public Relations Society of America's San Antonio Chapter Public Relations Professional of the Year in 2012.
Mary is a graduate of Trinity University in San Antonio, with a bachelor's degree in broadcast journalism. She holds a certification in nonprofit executive leadership from Stanford University's Graduate School of Business and in nonprofit management from the University of Texas at San Antonio. Mary is married to Chuck Japhet, a San Antonio real estate attorney, and is the mother of a 19-year- old son and 16-year- old daughter.
---

Simone Norris
Dr. Simone Norris, a native of San Antonio, is a board-certified Family Medicine physician. She graduated with honors from St. Mary's University, and obtained her MD degree from the University of Texas Health Science Center at San Antonio. Dr. Norris served for 7 years in the United States Air Force, completing her residency training in Family Medicine at Andrews AFB, Washington, DC, followed by service in Misawa, Japan and Randolph AFB, TX. Prior to opening IFM, Dr. Norris held a decade-long faculty position with Christus Santa Rosa Family Medicine Residency Program, helping to influence the minds and practices of many of our best local family doctors in San Antonio.
In 2009, Dr. Norris completed a two year fellowship with the University of Arizona's Center for Integrative Medicine. This program was founded in 1994 by Dr. Andrew Weil and emphasizes prevention over treatment, focusing on nutrition, botanical medicines and mind-body interventions to complement conventional synthetic drug and surgery protocols.
Integrative Family Medicine is the culmination of Dr. Norris' vision to create a truly patient-centered practice with a holistic approach, a listening ear, and a compassionate heart. She enjoys learning her patients' stories and guiding them through their health journey.
---
 
Devraj Nayak
Dr Devraj Nayak is a physician practicing invasive cardiology in Floresville , TX and San Antonio. After finishing medical school from Topiwala national Medical school in Mumbai, India , he finished his Internal Medicine residency and Cardiology fellowship at Westchester medical center affiliated with New York Medical College NY.  He has received several awards during his training including "Best resident " and "Best Intern as teacher" in 3 consecutive years. He also served as the Chief cardiology fellow at the teaching Hospital. He has been in private practice at Connally Memorial Medical Center in Floresville, TX and Mission trail Baptist Hospital for the past 13 years.
He is passionate about prevention of Cardiovascular illness and holistic management of cardiac risk factors such as diabetes, hypertension, hyperlipidemia, and obesity through patient education and empowerment as well as life style modifications.  Since 2012, he has undertaken a serious study of Yoga scriptures and sincere practice of Yogasanas. He also serves as the President of Hindu Swayamsevak Sangh , San Antonio chapter, a socio-cultural organization involved in imparting universal values in kids and promoting service to the community.
He is married to Dr Hetal Nayak and has 2 daughters , Rhea and Aaria.  
---

Venkat  Srinivasan
Dr. Venkat Srinivasan is a physician practicing internal medicine. After completing his MBBS training at Stanley Medical College in Chennai, India, he received a postgraduate diploma in tuberculosis and chest diseases at the Institute of Chest Diseases at Calicut Medical College in Calicut, India.
Since, Dr. Srinivasan has been a medical director for several clinics and centers, including the cardiac rehabilitation branch of Ashley Medical Center in Ashley, North Dakota, and, most recently, of the entire AMC clinic. He was also the chief resident at Prince Georges Hospital Center in Cheverly, Maryland and the chief of medical staff at Promise Specialty Hospital in San Antonio, Texas. In addition, he won the award for best resident two years in a row at Prince Georges Hospital Center.
Dr. Srinivasan holds memberships to the Texas Medical Association, the Bexar County Medical Society, and the American Society of Tropical Medicine and Hygiene. He is currently accepting new patients and accepts most insurance plans.
---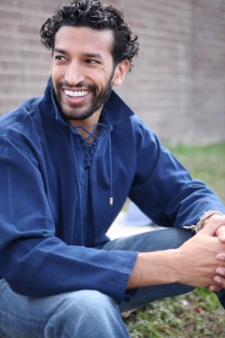 Suhail Arastu
Suhail Arastu was raised in San Antonio and studied Neurobiology & Classics at The University of California, Berkeley where he competed as an NCAA gymnast. In Philadelphia he continued research and began graduate studies before moving to a small Japanese mountain village for a year of contemplation, deep sea fishing, hiking, skiing and teaching. He then traveled the world by ship under the auspices of the United Nations Economic & Social Council before returning home in 2008.
Suhail served two terms as a Trustee of The Mind Science Foundation, one term on the Board of Directors of Gemini Ink and works in Advancement for Musical Bridges Around the World. He is the Arts & Culture Chair for Anuja San Antonio, the organization which manages our Sister City Relations with Chennai, India. Suhail is the Mayor's appointee to the Public Art Commission and enjoys serving on the Board of Directors of Constitution Cafe & The Lone Star Art Alliance. He leads Yoga privately and at Yoga in Motion. A collection of his photographs from seven continents was shown at PechaKucha Volume 5.