Yoga for Health, Well-being and Medical Conditions
(For Yoga Therapists, Physicians and HealthCare Providers)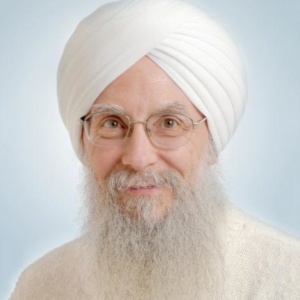 1-Day CME Course, Saturday June 9th (8AM – 6PM)
 Life in Yoga Institute, Inc is accredited by the ACCME to provide continuing medical education for physicians. 
This activity has been approved for AMA PRA Category 1 CreditTM.
Who Should Attend? – Physicians and other Medical Professionals who seek to be well-informed on yoga therapy as a non-invasive alternative for health management. 
Purpose/Goal: To enable participants to understand potential use of yoga as therapy, and consider further education and application in healthcare practice. 
Objectives: 
Upon completion of the course, participants should be able to: 
Describe the fundamental concepts, principles, and philosophy behind the practice of and implementation of mind-body medicine and yoga therapy specifically 
Describe the potential of yoga therapy as a complementary evidence-based medical practice in primary prevention and therapeutic care for chronic diseases; 
Describe the research evidence of the psychophysiological impact of yoga; 
Describe the research evidence of general applications for preventive and therapeutic medicine, and especially for mental health conditions of PTSD, anxiety, depression and traumatic brain injury. 
Format: Lecture Presentation; Demonstration-Practice; Panel and Case Discussion, and Question-Answers. 
Sponsor Accreditation: This activity has been planned and implemented in accordance with the Essentials and Policies of the Accreditation Council for Continuing Medical Education by Life in Yoga Institute, Inc. Life in Yoga Institute, Inc is accredited by the ACCME to provide continuing medical education for physicians. 
Credits: Life in Yoga Institute, Inc designates this educational activity for a maximum of 7 AMA PRA Category 1 CreditsTM. Physicians should claim only credit commensurate with the extent of their participation in the activity. 
Location: Henry B. Gonzalez Convention Center, 900 E Market St, San Antonio, TX 78205. 
Disclosure: All speakers and planners participating in CME activities sponsored by the Life in Yoga Institute are expected to disclose to the audience any real or apparent conflict(s) of interest related to the content of their presentation(s). Full disclosure of speaker relationships will be made before or during the activity as needed. Those expecting to discuss "off-label" drug usage must identify that portion of the presentation as being related to "off-label" use of drugs. 
Disclaimer: Life in Yoga Institute and their staffs are not responsible for injury or illness resulting from use of medications or modalities of treatment discussed during this educational activity. 
Yoga and Yoga Therapy: Introduction, History, Principles, Philosophy, Prevalence, and Clinical Application The Science and Psychophysiological Mechanisms Underlying Yoga Practice and the Rationale as a Therapeutic Intervention A guided meditation session followed by theory of I-Rest and it's practical implication Panelist Presentation and Discussion: Case history presentation of yoga therapy for different ailments followed by Q and A Review of the Clinical Research Trial Evidence Base for Yoga Therapy with a focus on PTSD, anxiety, depression and traumatic brain injury. A Simple Experiential Yoga Session Covering the Basics of Asana, Pranayama, Relaxation and Meditation Topics and Schedule (subject to minor changes) from 8 am to 6 pm 
Course Director: C. Rajan Narayanan, Life in Yoga Institute 
Faculty: Sat Bir Khalsa, PhD; Other Presenters and Panelists: Mary Ellen Rose, C-IAYT; Melissa Aguirre C-IAYT;CR Narayanan, PhD
All faculty/speakers, planners and Course Director have disclosed that they have no financial relationships with any commercial interests. 
FOR ADDITIONAL INFORMATION Contact: Course Coordinator Dr. Hetal Nayak : Phone: 830-534-9683, Email: devraj_nayak@yahoo.com. CME Director Dr. Rajan Narayanan can be reached at narayanan@lifeinyoga.org.